NATALIE GLEBOVA'S  WIN THE CROWN — ONLINE MASTERCLASS | MODULE 4
Welcome to MODULE 4 of your journey with me to Win the Crown!
You will learn how to become a great speaker and communicator. Interview and final answer seem to be the most difficult and nerve-wrecking part of the pageant for some contestants. But it won't be for you after you see what I have in store for you!
Theme of this mo: Making public speaking your secret weapon
Topics:
3 elements of a great interview

How to get the judges to fall in love with you

9 ways to have a killer interview

5 things to do before your interview

How to give a winning final answer

Natalie's Winning Answer Formula

Balancing your throat chakra
What else you will learn:
Getting present and centered before you answer any question

Reading body language and other cues from others

Managing your nerves before and during the interview

Using humor and being relatable

How to sound intelligent, well-informed and current

Speaking in "threes" to get your point across and make an impact
Course Curriculum
Available in days

days after you enroll

WELCOME TO NATALIE GLEBOVA'S "WIN THE CROWN" — ONLINE MASTERCLASS
Available in days

days after you enroll

Module 4 » NAIL YOUR INTERVIEW & FINAL ANSWER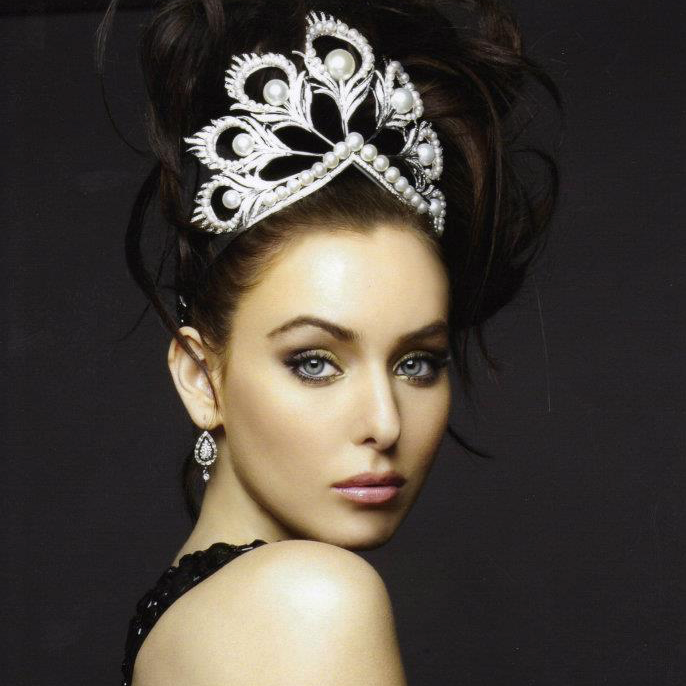 I am an author and Miss Universe 2005. I will teach you how to become an unstoppable force in the competition with thoughts and emotions so powerful, that you will effortlessly channel the winning energy to advance to the top.
If you have a dream to wear the prestigious crown and compete on the national and international stage proudly representing your state or country, please listen...
You are powerful and you can create anything! You just need to tap into that vibrational frequency which we all have access to.  Get all of my winning methods to gain self-confidence, belief in yourself and to uncover your limitless potential in order to compete at the highest level. 
"Win the Crown"
Testimonials & Success Stories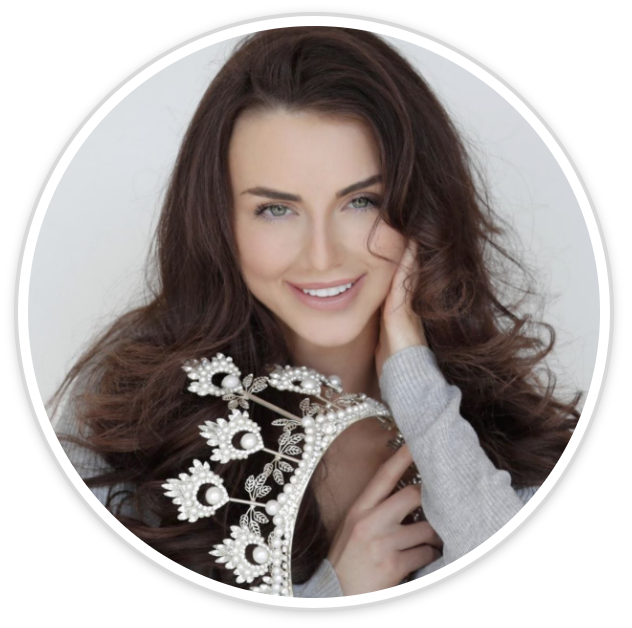 Alyssa Boston
Miss Universe Canada 2019
Training with Natalie was a game-changer in my pageant journey. By sharing her knowledge about how she won Miss Universe I could apply it to my own training and feel more prepared. Staying present and calm, just like we learned to do in our visualization sessions, helped me to perform better than I ever have, and ultimately to win the crown of Miss Universe Canada 2019!"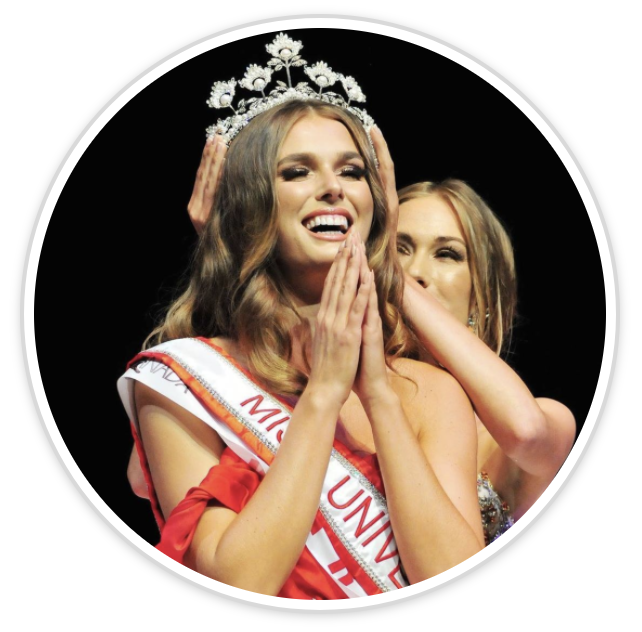 Marta Stepien
Miss Universe Canada 2018
Top 10 finalist at Miss Universe 2018


"Training with Natalie gave me an edge in the competition at the international level by thinking of myself as a winner, feeling confident and prepared and performing with more awareness and presence which took me all the way to top 10 at Miss Universe!"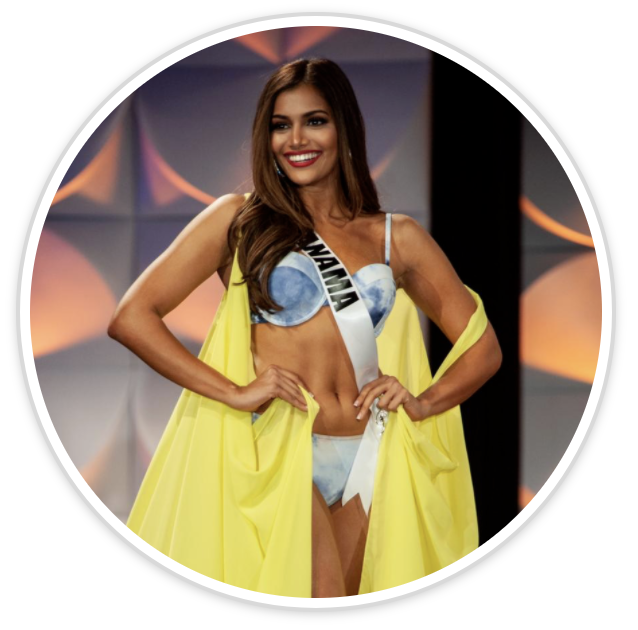 Mehr Eliezer
Miss Universe Panama 2019
"With the help of Natalie's winning-mindset method I won Miss Panama and went on to compete at Miss Universe! Being trained by a former Miss Universe, judge and coach was the best preparation for an international competition!"